Leading students to a life centered in Jesus Christ
We do this by:
KNOWING CHRIST – Equipping students with Biblical teaching and discussion
LOVING ONE-ANOTHER – Encouraging each other in community, small groups, and fellowship
BLESSING THE WORLD – Empowering students to mission (campus, community, globally)
---
Sunday Night: Youth Group | 6-8:30pm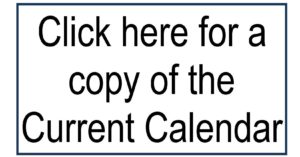 @ church
Wednesday Nights:  Guys Sports Nights | 6-9pm @ the church
Wednesday Night: Girls Nights | 6-8:30pm @ various locations
Pool Parties:  Various Sundays | 6-8:30pm @ various locations
Movie Nights:  6-8:30pm @ the church
more details below…
SUNDAY NIGHTS
Join us for youth group from 6-8:30pm in the high school room, unless otherwise noted below.

Summer Teaching Series:
LIFEHACKS:  Godly wisdom for an Awesome Life
We will be looking through Proverbs, 1 Peter, Ecclesiastes, and James for Godly advice on how to make wise decisions in community and relationships
Sundays
July 2:  July 4th Weekend | No Youth Group
July 9:  Youth Group
July 16:  Youth Group
July 23 – 28:  Forest Home Summer Camp

Click the link above for information about Summer Camp 2017!

July 30:  
August 6:  Pool Party | @ the Abril's Home
August 13:  Youth Group
August 20:  Youth Group
August 27:  Fall Kick-Off | Listos Feastos – BBQ
WEDNESDAY NIGHTS


June 7th:  @ the Monroe's
June 14th:  @ the Miller's
June 21st:  @ the Kuney's
June 28th: Special Event – See Below
July 5th:  No Girls Night
July 12th:  @ the Melton's
July 19th:  @ the Macauley's
Aug 2nd:  @ the Bellue's
Aug 9th:  @ the Kloepper's
Join us all together at the church on Wednesday, June 28th.
Follow 2twenty High School Ministry:



First Presbyterian Church is a community of faith passionately committed to KNOWING CHRIST, LOVING ONE ANOTHER, and BLESSING THE WORLD
---
Contact John K, Director of Youth Ministries for more information at:
Phone: 661-325-9419, ext. 123
Email: john@fpbchurch.com